The Overlap Between Black Lives Matter And Cannabis Activism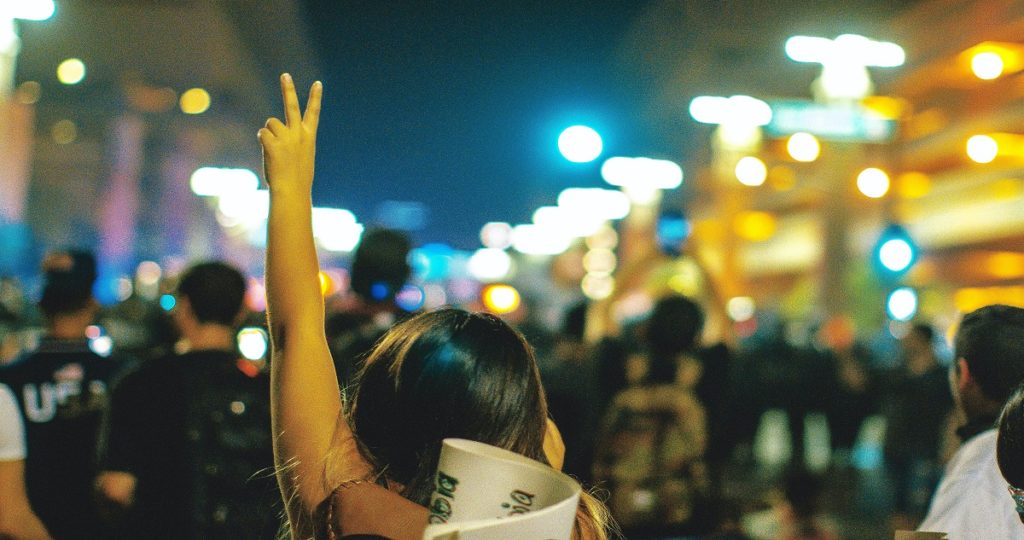 BLM Activists and Cannabis Advocates Work Together
The last decade has seen Black Lives Matter rise as a prominent activist group in the United States. Since their formation in 2013, they've led conversations about racism and police brutality and held multiple protests in the United States—causing a wake-up call heard around the globe.
Meanwhile, multiple cannabis advocacy groups and individuals have worked towards legalizing and decriminalizing marijuana, both for medical and recreational purposes.
You might think these two causes have little in common. But representatives from each fight have been working together for years, looking for ways that the causes might overlap.
Drawing Early Parallels Between Anti Racism and Cannabis Activism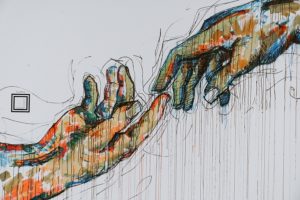 Buzzfeed reports an early instance of crossfade between Black Lives Matter and cannabis advocacy. In 2015, as preparations for the 2016 presidential election were underway, advocacy groups wanted to know that candidates would be supportive of their goals. Then-hopeful Bernie Sanders met with Black Lives Matter group Campaign Zero to discuss ways to overcome racial disparities in the criminal justice system. They brought one particular question to his attention: as the legalized marijuana economy begins to boom, will black Americans have an equal opportunity to thrive within it?
"Drug war opponents agree that marijuana prohibition has disproportionately affected black Americans," Buzzfeed writer Darren Sands wrote. "And they also acknowledge that their movement is too white. Leaders attempting to bridge this gap have turned to Black Lives Matter."
The role that Black Americans could play in the country's marijuana economy is important, considering the way that the country has historically treated Black Americans in cases involving controlled substances. Black Americans are arrested for crimes involving marijuana far more than their white counterparts, despite using weed in similar frequencies.
Marijuana Majority founder Tom Angell provided a statement to Buzzfeed:
"The voices of the communities of color who have been disproportionately targeted and punished under failed marijuana prohibition laws could not be more important in the emerging national debate about legalization."

He continued: "We should absolutely make sure that those individuals who have been victimized by the drug war are able to participate in a meaningful and prosperous way in the newly-legal economy that is now being brought above ground."
So, How Are The Two Movements Working Together?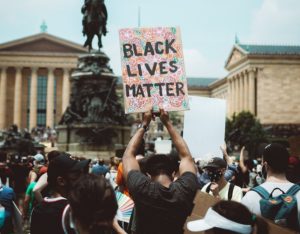 The key is policy change.
"It's one thing to call out white people, but it's another thing to get involved with policy change," said the DPA's Colorado state director, Art Way. He emphasized "Making sure their approach doesn't impact what we're trying to do and vice versa."
The two movements both share concerns over the lives that drug charges have ruined.
"Simply talking about making marijuana legal or decriminalizing it is not enough," said Samuel Sinyangwe, data scientist for Campaign Zero, in a statement to Buzzfeed.

"Ending the criminalization and incarceration of black people for marijuana is essential, but it is not enough, either. We really have to be thinking about who has access to the economy and asking ourselves if the same people who had been criminalized for participating in the informal marijuana economy are going to have access to the formal marijuana economy?"
As more states begin to reduce harsh laws involving marijuana possession and related crimes, we hope that these movements find more ways to help each other and reduce the damage that racism and anti-drug stigma have unleashed on American citizens.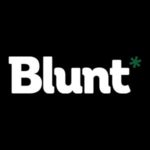 As we continue to see the cannabis industry unfold and take flight before us, we strive to become the leading global provider of real-time, high-impact multimedia news, information, and entertainment. With our vast network of millions of users, including major influencers in the cannabis industry, we continue to deliver relevant, quality content to help educate and inform.