Rick Ross' 5 Favourite Cannabis Products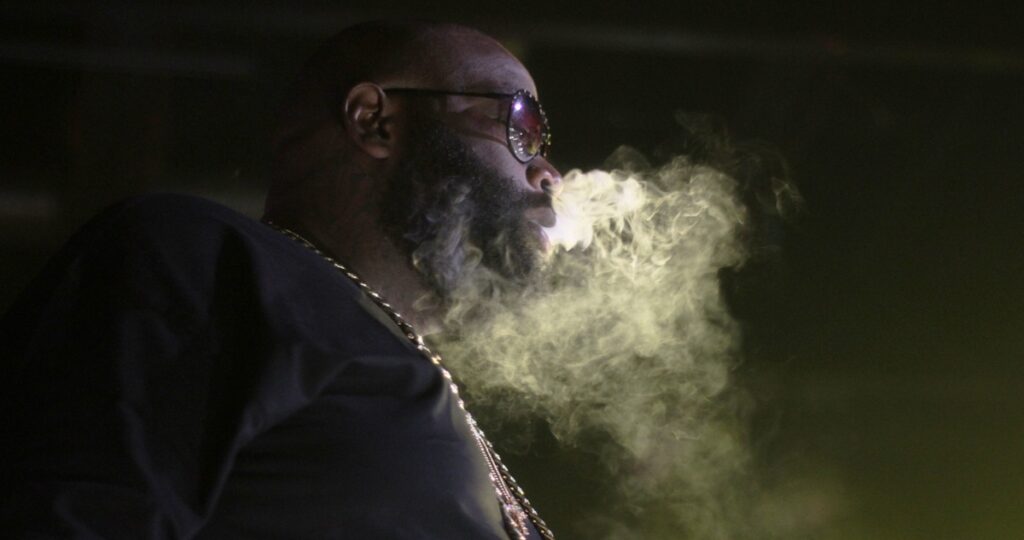 Learn Which Rolling Papers and Cannabis Strains The Rapper Can't Live Without
Rick Ross has had one of the most impressive careers in rap music history. He rose to fame just over a decade ago after launching his label, Maybach Music Group. Since then, he's dropped a handful of mega-successful studio albums, collaborated with every big name in hip hop, and he's even extended his entrepreneurial career. Aside from owning a few Wingstop franchise locations, he also has some connections to the cannabis industry. He teamed up with cannabis-brand Cookies to launch his own brand of the flower. The brand is owned by Berner, a rapper and close friend of Ross.
"I met Berner in 2011, just touring," said Ross. "One of my homies brought him on the tour bus and introduced me to him. We smoked, and he gave me my own personal sack of what we were smokin' on. That was the beginning of it. We just went from there. He's a cool, laid back mother**ker. He's real calm, and I like that."
Ross' new collaboration with Berner is called Collins Ave – it features three strains inspired by Ross.
Ross has always spoken highly of cannabis, citing it as a tool to help him relax. "I've always been a heightened individual," he once said. "That can be a good thing or a bad thing. I can be aggressive, so smoking tones me down a little bit. It makes me a little more relaxed [and] gives me time to reflect by myself," he paused, "but I'm a real smoker. Like I really intake. Big smoke. I love big smoke." 
Want to get high like Ricky Rozay? Check out some of the cannabis products he loves the most, according to Weedmaps.
1. VIBES Hemp Rolling Papers
View this post on Instagram
Ross doesn't settle for mediocre rolling papers – he swears by French-made VIBES rolling papers. Created by collaborator Berner, Ross once said of the papers, "they're my white bread."
2. Swisher sweets
View this post on Instagram
So, you've got rolling papers covered, but what about blunts or cigars? Ross prefers a classic: Swisher sweets. When asked about his smoking preferences, he once told an interviewer, "I mean, I want an old school blunt. I'm talkin 'bout that old school '95 shit. That Wu Tang shit."
3. London Pound Cake #75
Ross once identified this refreshing bud as one of his favourite strains. It has a fruity, floral odour and a sweet, citrus taste.
4. Gary Payton
Like London Pound Cake #75, Gary Payton is a tempting strain made by Cookies. Named after the legendary Seattle SuperSonics Hall of Famer, the strain offers a spicy flair and gives a long-lasting high.
5. Collins Ave.
Of course, we couldn't mention Rick Ross' favourite products without mentioning the one he's worked on. Ross has always spoken highly of his creation with Berner, admiring how the brand has found global success:
"Growing up in Miami, I smoked a lot of Jamaican weed, a lot of backyard weed. Anything you could imagine, we smoked it. But on the West Coast, there's something in the air. That's what I want to bring to the South. This idea [behind this brand] is based on smoking the best bud, and working with homies everywhere."
Photography by Eddy James Rissling for The Come Up Show. www.thecomeupshow.com, https://www.flickr.com/photos/thecomeupshow/14426793450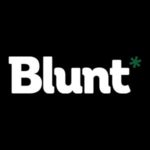 As we continue to see the cannabis industry unfold and take flight before us, we strive to become the leading global provider of real-time, high-impact multimedia news, information, and entertainment. With our vast network of millions of users, including major influencers in the cannabis industry, we continue to deliver relevant, quality content to help educate and inform.