Ben & Jerry's Cannabis Ice-Cream
Ben & Jerry's CBD Ice Cream On Hold Pending FDA Approval
Baskin Robbins' 31 flavours has got nothing on Ben & Jerry's! Just when you thought you've heard of every possible ice cream flavour under the sun, Ben & Jerry's swoops in with the last thing you'd ever expect – CBD infused ice cream! No specific flavours have been announced just yet, but it's probably safe to say that it will be pretty darn delicious.
Unfortunately though, the legendary ice cream company has a small hurdle to overcome before their new strain of dessert can hit the shelves – legalization. Total buzzkill. 
As it stands, the United States' Food and Drug Administration (FDA) prohibits the use of CBD in food and drinks. But that could soon change, as Ben & Jerry's is urging its fans to contact the FDA to put pressure on the organization to reconsider. 
If CBD food and drinks become legalized, you can bet that CBD Ben & Jerry's will be flying off the shelves. So be sure to keep an eye out so you don't miss out on this amazing product.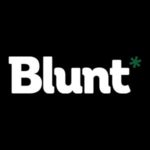 As we continue to see the cannabis industry unfold and take flight before us, we strive to become the leading global provider of real-time, high-impact multimedia news, information, and entertainment. With our vast network of millions of users, including major influencers in the cannabis industry, we continue to deliver relevant, quality content to help educate and inform.