Cannabis Infused Beauty Products
Exploring the Benefits of CBD Skincare
From drinks to lotions, bath bombs, and pet products, cannabis is everywhere these days. It's even breaking into the world of beauty and skincare.
If you are looking to take your beauty routine to a whole other level, cannabis may just be the secret ingredient that can help solve all your skincare woes.
With that being said, let's dive into the world of cannabis beauty products. Here's everything you need to know.
How Does it Work?
One of the active compounds found in cannabis is Cannabidiol, also known as CBD. When extracted from cannabis, CBD has numerous benefits including pain relief, reduced inflammation, and alleviated anxiety. But unlike THC, CBD does not produce a high.
When incorporated into beauty products like serums and moisturizers and applied topically, CBD binds to a set of special receptors in your skin known as TRPV-1. This helps to relieve any itchiness, burning sensation, or pain you are experiencing.
CBD also has anti-inflammatory and antioxidant properties along with ingredients like Omega fatty acids, Linolenic acids, and Vitamin E, allowing CBD infused skin products to tackle many different skin concerns simultaneously, including dry skin and eczema.
Some studies have even found evidence that CBD can help treat acne as well, proving that when it comes to skincare, there's nothing CBD can't handle.
What do you think? Would you use CBD skin care products?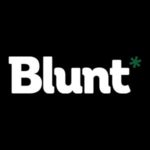 As we continue to see the cannabis industry unfold and take flight before us, we strive to become the leading global provider of real-time, high-impact multimedia news, information, and entertainment. With our vast network of millions of users, including major influencers in the cannabis industry, we continue to deliver relevant, quality content to help educate and inform.