Five Shows to Stream While You're High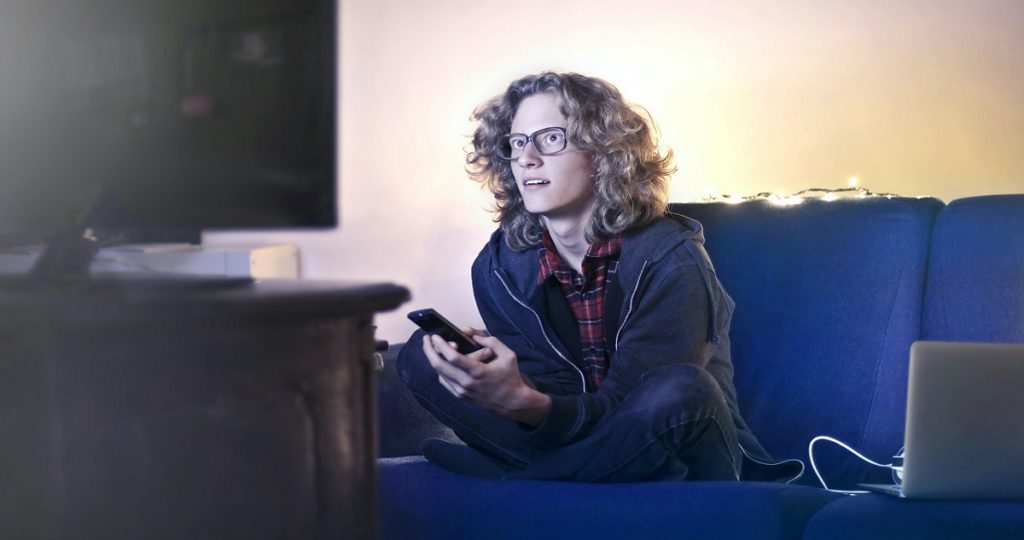 Netflix and Chill Out With These Shows About Weed
With dozens of streaming services out there and massive catalogues filling up each one, it can be hard to figure out what shows to watch when stone cold sober, let alone high.
With that being said, these five shows are perfect for the weed-loving viewer; they either tackle marijuana as a topic, or are crafted in a way that'll surely appeal to the stoner audience.
Grab a blunt, sit back, and stream these shows NOW.
Atlanta (2016)
2 Seasons
Stream on Hulu
Donald Glover stars in this critically acclaimed surreal comedy, playing a thirty-something university dropout who has found purpose in helping his cousin launch a rap career. The show keeps it real by tackling substantial topics from mental illness to poverty, but trust us, it's still mad funny.
You'll want to be high to appreciate the show's Atlanta vibe, complete with eccentric characters and a dope soundtrack.
Russian Doll (2019)
1 Season
Stream on Netflix
Nadia (Natasha Lyonne) is a foul-mouthed, dart-hacking, New York City partygoer having the time of her life at her 36th birthday party. She also can't stop getting killed.
Netflix exclusive Russian Doll tackles the classic science fiction time-loop trope in a way that's never been done: it's witty, it's weird, and it refreshingly cool. Nadia is stuck in a cycle of dying and waking up again in the bathroom at her party, each time coming closer to solving the mystery of her weird circumstances. The mysterious show is a trippy ride you'll love being a passenger on.
You may choose to turn your Russian Doll binge into a smoking game, i.e. "take a hit every time Nadia dies." If so, some episodes will have you so fried, you too will think you're in a time warp.
Weeds (2005)
8 Seasons
Stream on Netflix
There are plenty of television shows out there about families getting by – but none of them are like Weeds. This drama is laced with dark comedy and stars Mary-Louise Parker as an unassuming mom who sells pot to support her family.
There's something about Weeds that bears resemblance to shows like Breaking Bad – maybe it's that the protagonist goes from timid to badass as she becomes entangled in illegal activities. Grab a joint and put on Weeds for a real adventure.
Broad City (2014)
5 seasons
Stream on Crave and Hulu
The premiere episode of Broad City alone is a trip. Two millennial New Yorkers scourge the city looking for ways to raise funds for Lil Wayne tickets. They take odd jobs and meet wacky characters along the way – high or sober, you'll tremble with laughter at guest star Fred Armisen's baby-voiced character.
This warped Comedy Central series tackles weed culture in plenty of creative ways. In one episode, protagonists Abbi (Abbi Jacobson) and Ilana (Ilana Glazer) get so high that their already-bizarre life becomes an animated cartoon. These are two girls you'd want to get high with.
The Twilight Zone (2019)
2 Seasons
Stream on CBS All Access
If you're a television fanatic, you're probably familiar with Black Mirror, a Netflix-exclusive anthology series that tackles the wary uncertainty of the technology age. But decades before Black Mirror, there was The Twilight Zone – known as the original sci-fi anthology.
Jordan Peele, who has directed stellar horror films like Get Out and Us, recently rebooted The Twilight Zone for CBS. Peele's take on The Twilight Zone is potent and thought-provoking, and features actors like Seth Rogan, Kumail Nanjiani, and Steven Yeun. This is a must see for hash-loving horror-slash-sci-fi fans.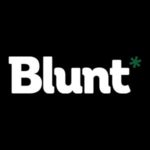 As we continue to see the cannabis industry unfold and take flight before us, we strive to become the leading global provider of real-time, high-impact multimedia news, information, and entertainment. With our vast network of millions of users, including major influencers in the cannabis industry, we continue to deliver relevant, quality content to help educate and inform.