Mike Tyson Loves Cannabis
Mike Tyson Reveals $40K a Month Weed Habit
We all know that Mike Tyson is a living legend, but did you know that the former boxer and heavyweight champ is also a lover of all things green?
Mike Tyson recently revealed on his Youtube series – aptly titled Hotboxin With Mike Tyson – that he's such a hardcore fan of weed that he spends a whopping $40,000 every month on cannabis alone. Talk about dedication!
Tyson estimates that he smokes around 10 tonnes a weed a month, describing his expensive habit as "some crazy shi*t." If Tyson's estimates are correct, this means he'd be smoking around 5 shipping containers filled with weed a month. Crazy shi*t indeed.
So, not only does he hold the world record for being the youngest boxer to win a heavyweight title, he may just hold the record for the most weed smoked in a month.
But that's not all, Tyson has also stated that he plans to expand his cannabis business ventures by building his own weed resort on 420 acres of land he owns. This resort will even have its own golf course so you can get stoned while you put some balls around.
It's safe to say that Tyson is probably the biggest stoner ever. Could you smoke 10 tonnes of weed a month?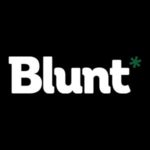 As we continue to see the cannabis industry unfold and take flight before us, we strive to become the leading global provider of real-time, high-impact multimedia news, information, and entertainment. With our vast network of millions of users, including major influencers in the cannabis industry, we continue to deliver relevant, quality content to help educate and inform.