Post Malone has officially entered the weed business!
Find out more on his brand and what makes it different
Post Malone has officially entered the weed business, and with a product that is the first of its kind. Impressive.
It's no surprise that the rapper entered the cannabis industry, as he always expressed immense support for the legalization of the weed across the globe.
Malone's Shaboink launched at a Cali tradeshow in the summer/fall of 2019 as the first-ever celebrity brand of hemp pre-roll that is nationally-distributed. The brand paired with Icon Farms and sells flowers, pre-rolls, and vapes all nicotine-free and derived with <0.3% TCH.
Shaboink is committed to producing plant-based, natural products that are all lab-tested and do not contain pesticides, mold, microbiological agents, residual solvents, heavy metals, or synthetic additives.
This commitment shared between both partners will hopefully revolutionize the cannabis industry to produce cleaner, quality products that follow the sentiments from Icon Farms' tagline: "American Grown Hemp. Plant-Derived Terpenes. Water. Nothing Else."
"I'm proud to bring natural hemp pre-rolls by Shaboink to market. It's a product I personally love and know my fans will, too," said Malone. "Our partners are best in class, and so is this product. The terpene flavours are great, and you can't beat an all-natural pre-roll."
Never smoke alone with Post Malone.
SHOP SHABOINK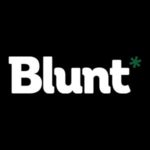 As we continue to see the cannabis industry unfold and take flight before us, we strive to become the leading global provider of real-time, high-impact multimedia news, information, and entertainment. With our vast network of millions of users, including major influencers in the cannabis industry, we continue to deliver relevant, quality content to help educate and inform.