The Top 5 Stoner Movies to Watch When High
Movie Recommendations For Getting High
Craving a good stoner flick to stream while lighting one up? Check out our recommendations for the best weed flicks to watch while high.
1. Dude Where's My Car
"Dude where's my car?" "Where's your car dude?" "Dude, where's my car?"  Need we say more?
Following the adventures of two stoners as they try to find their car after a night of wild debauchery, this 2000 flick is a total classic. Because let's face it, we've all been there at least once.
2. How High
The quintessential stoner movie starring rappers Redman and Method Man, this 2001 comedy follows the antics of two stoners who smoke some brain-enhancing weed and somehow end up in the halls of Harvard, resulting in stoner comedy gold.
3. Your Highness
Definitely an underrated, but still well-deserved pick, this out of this world adventure comedy has all the makings of a great stoner movie – a couple of stoners on a quest, an evil wizard, and of course, weed.
4. Harold and Kumar Go to White Castle
Surprise, surprise. You didn't think we'd get through this list without a trip to White Castle? Follow along as these two stoner buddies embark on a wild quest to get some munchies.
5. Pineapple Express
Again, no surprise here. It's pretty clear that movies involving two stoners on some kind of wild adventure are kind of our jam. And Pineapple Express does not disappoint.
So, there you have it. Those are our picks for the best stoner movies to watch while high.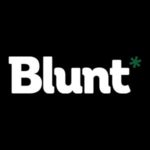 As we continue to see the cannabis industry unfold and take flight before us, we strive to become the leading global provider of real-time, high-impact multimedia news, information, and entertainment. With our vast network of millions of users, including major influencers in the cannabis industry, we continue to deliver relevant, quality content to help educate and inform.