Top 5 Most Extravagant Bongs
Spectacular Works of Art That Are Actually Bongs
Getting bored of the same old bong and looking to take your smoke sessions to the next level? Check out these amazing – and expensive! – works of art that double as bongs.
1. Scott Deppe's Gold-Encrusted Skull Bong
If you've an excess of cash lying around and are looking for a cool way to blow it, look no further than this beast of a bong. Shaped like a skull and covered in gold-encrusted cannabis leaves, this extravagant bong is sure to impress.
2. RooR Skull Gun
Inspired by an alien ray gun, this bong is the perfect gift for the sci-fi stoner in your life. With spectacularly intricate detailing that has no resemblance to a traditional bong, it's safe to say that getting high with this bong will transport you to another universe.
3. Pirate Ship Builder
Practically an exact replica of something you'd see in Pirates of the Caribbean, this bong is a true work of art that Captain Jack Sparrow would be proud to take a hit from. Constructed in 2010 by Buck Glass, this piece is a total showstopper.
4. Adam Whobrey X Steve Hops Hot Rod Bubbler
Transport back to your childhood with this Hot Wheels inspired bong. This hot rod of a bong is a lot more expensive than the toy cars you used to play with, but we can guarantee you'll have a lot more fun with it.
5. Scott Deppe's Take Me 2 The Mothership
Another stunning piece from the legendary bong maker, Scott Deppe, this bong is truly out of this world. Featuring glass mushrooms, aliens, pot leafs, a spaceship, and all the colours of the rainbow, this beauty is more art than bong.
If you're looking to add some flare to your bong collection and have the cash to spare, why not invest in one of these amazing bongs? Your highs will never be the same again!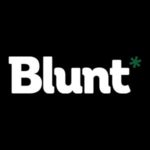 As we continue to see the cannabis industry unfold and take flight before us, we strive to become the leading global provider of real-time, high-impact multimedia news, information, and entertainment. With our vast network of millions of users, including major influencers in the cannabis industry, we continue to deliver relevant, quality content to help educate and inform.